Photo by Clane Gessel Photography
Who doesn't want an unforgettable wedding experience? With a destination wedding, you already have that unique factor. But if you want to take your celebration to the next level, here are some destination wedding ideas that will truly make your wedding a step above the rest.
Goodie Bags
Guests that travel for destination weddings often take a lot of time off work, spend lots of money on travel, and truly go the extra mile to support their loved one getting married. As a bride, one of the best ways you can show your appreciation for their time, effort, and love is by making small goodie bags for them. You can fill these bags with mementos of the place you are getting married and other gifts to show your appreciation.
Local Music or Performers
A destination wedding is special in and of itself for several reasons. One, it's a beautiful marriage! Two, it's typically in a new country and culture! Local music and performers make both unique aspects of your wedding even more special. Finding local performers can be a slight challenge without a destination wedding planner, but the final touches make for a stunning wedding.
Exchange Vows at a Landmark
Adding an extra touch of awe to your wedding can be as simple as exchanging vows at a landmark. Imagine the backdrop—you and the love of your life, standing in front of one of the world's most spectacular monuments! You'll never forget such a powerful moment for the rest of your life.
First Look or Walk Down The Aisle
Consider having a first look with your spouse-to-be in your wedding attire. This can be a photographed event or just a simple experience with your significant other. Or, you can opt for a more classic first look as you walk down your wedding aisle.
Embrace Your Inner Local
One way you can incorporate the culture in your destination wedding is by embracing local food. Not only is this a way to show appreciation for the place you are in, but it's also sure to be a hit with all your guests! Local dishes will add even more flavor to your special day. This is one of those destination wedding ideas that you don't want to miss out on.
Adventure Elopement
For some couples, having an adventure elopement might be the perfect way to get married. Going off-the-beaten path can make your wedding even more special than a traditional destination wedding.
Create a Polaroid Guestbook
A destination wedding idea that is an easy and fun way to make your wedding even more special is by having a Polaroid guestbook. You can have a Polaroid camera set up at the reception, and have each of your guests take a picture with it and write a little note to go along with their photo. Plus, guests can take home a picture of themselves at your wedding to remember forever!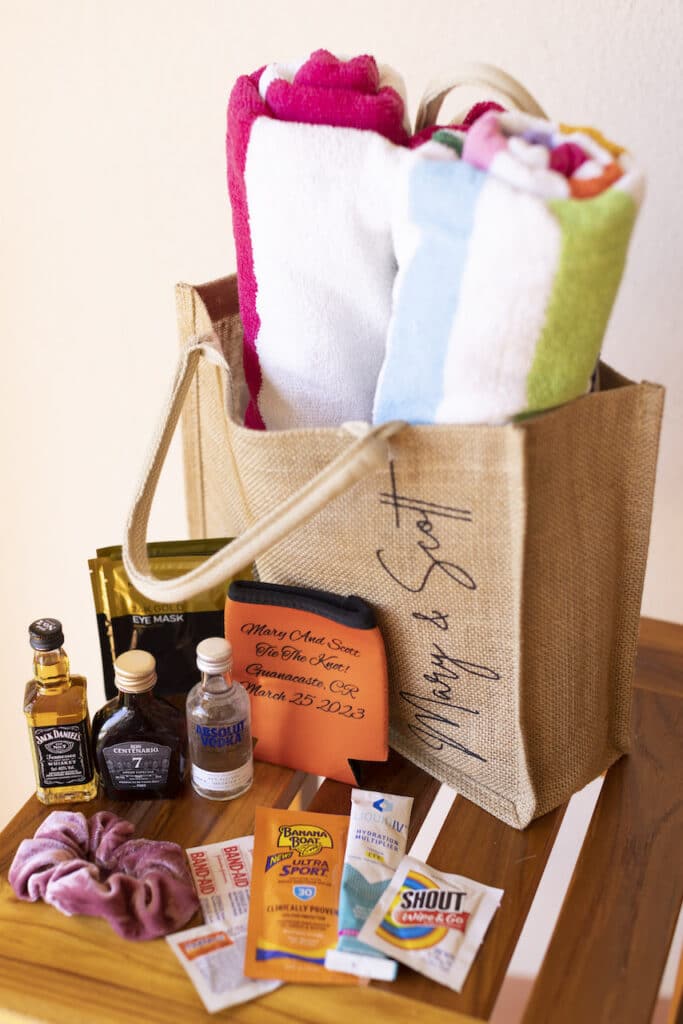 Personalized Wedding Favors
As a final touch, personalize your wedding favors with the destination in mind. This could be anything from local snacks and candies to mementos of the place you're getting married. It's an easy but meaningful way to thank your guests for their time and effort in attending your special day.
Destination Inspiration: Bring Special Details to Life
If you want to create a unique wedding experience, we've got you covered. No matter what destination wedding ideas you want to be included, Destination Inspiration is here to help make your vision come alive.
From the decorations and color palette to the food and entertainment, we'll handle every detail so you can focus on what matters most—enjoying each moment of your special day. Contact us today to start creating the destination wedding of your dreams.